Olga's story – how one little girl made a big success of her life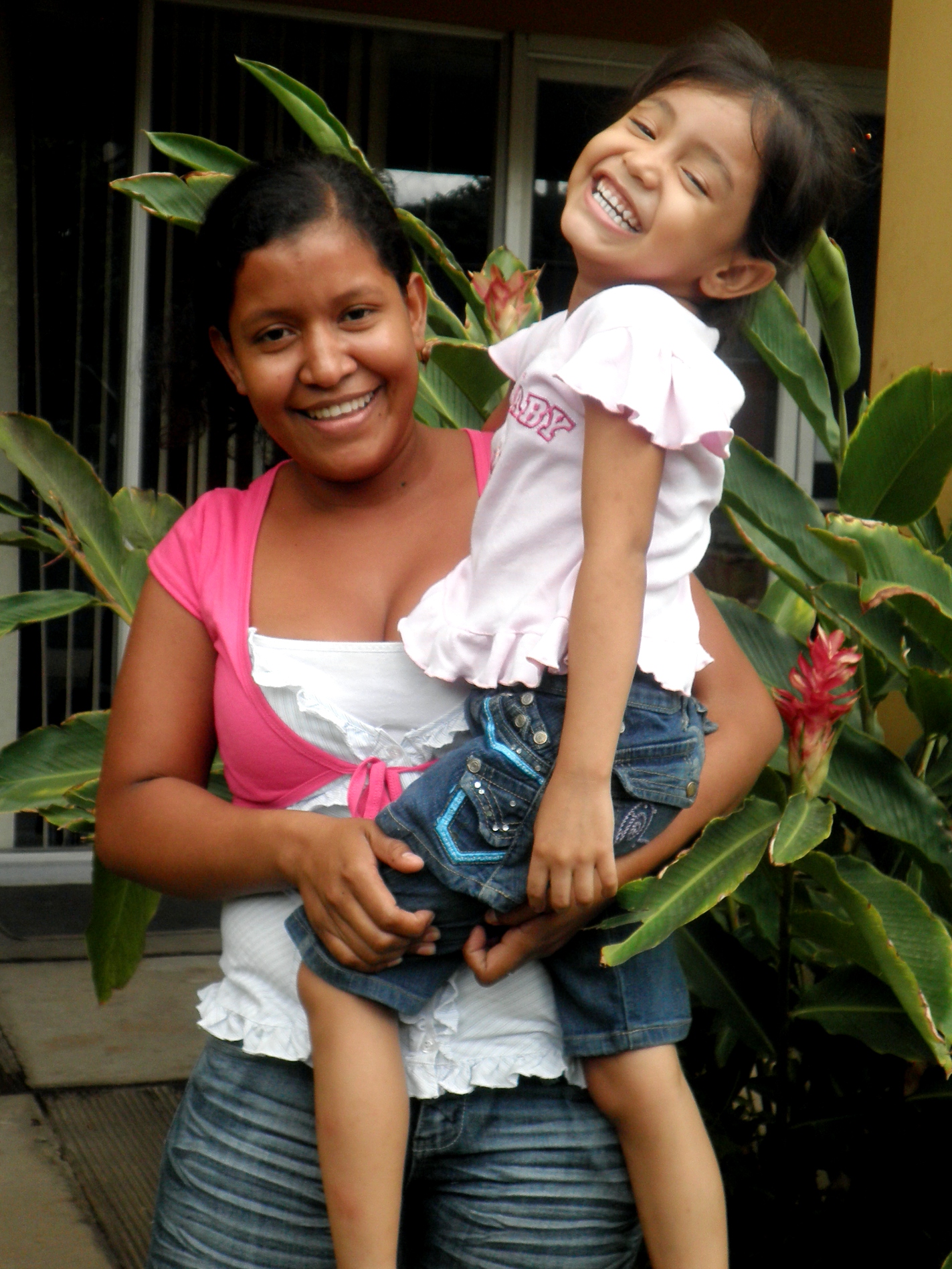 Olga is an ex-resident of Casa Alianza; she was in the program from the age of eleven to seventeen. Four years after leaving she is still a regular face at Casa Alianza, only now her daughter Valeria is the one running through the corridors.
Olga was brought to Casa Alianza at the age of eight by a team of lawyers and social workers who saved her from a hard childhood of exploitation. She had grown up in poverty; her mother died when she was young, her father sexually abused her and would beat her brother who tried to defend her.
She was taken at six years old to Managua to work night and day for a woman cleaning, cooking, ironing and doing everything in the house. The woman beat her, screamed at her and exploited her in this way for almost three years until one day Olga called a radio station, terrified, looking for help. She was given the number of Casa Alianza who then came looking for her, and brought her to the safety their residential program.
In Casa Alianza Olga began her education. She attended school daily and, in the six years that she lived in the program, she took courses in computer operation, secretary training, computer maintenance and repair, as well as in painting, dance and choir, and she got a diploma in the Promotion of the Rights of the Child.
At seventeen she was re-integrated with an aunt, continuing three days a week to Casa Alianza to take her courses. She fell pregnant and was supported by the organization throughout with vitamins and medical aid. Her daughter is now 4 and frequently accompanies Olga on her weekly trips to the office to get her transport allowance for her course in accounting, which Casa Alianza also have paid for.
Olga has really made something of her life; since leaving Casa Alianza she has opened two businesses of her own, the first a clothes shop and the second a convenience store, each time investing the money and making a profit.
"I´m good with money. I want to go to university to study business administration, then buy a house, open a savings account and eventually open a restaurant. That´s my goal."
She has learned a lot about being a mother too. All too often the cycle of abuse and violence is repeated from generation to generation, but Olga recognizes that she cannot let that happen. She has learned that what happened to her should never happen to her daughter, and she has to be a strong, independent mother to her.
"I have to think about my daughter, you never know what could happen tomorrow and if something happens to me at least she will have left what I built for her" 
Olga says that Casa Alianza really helped her turn her life around. It educated her, helped her raise her self-esteem, taught her to relate to other people and to her daughter, and to be an independent woman. Many people born into poverty find themselves trapped in a life of hardship and informal labor but Olga now has a life plan, ambition, and the tools with which to realize them.
If you would like to help other girls like Olga to become a success , please make a donation here