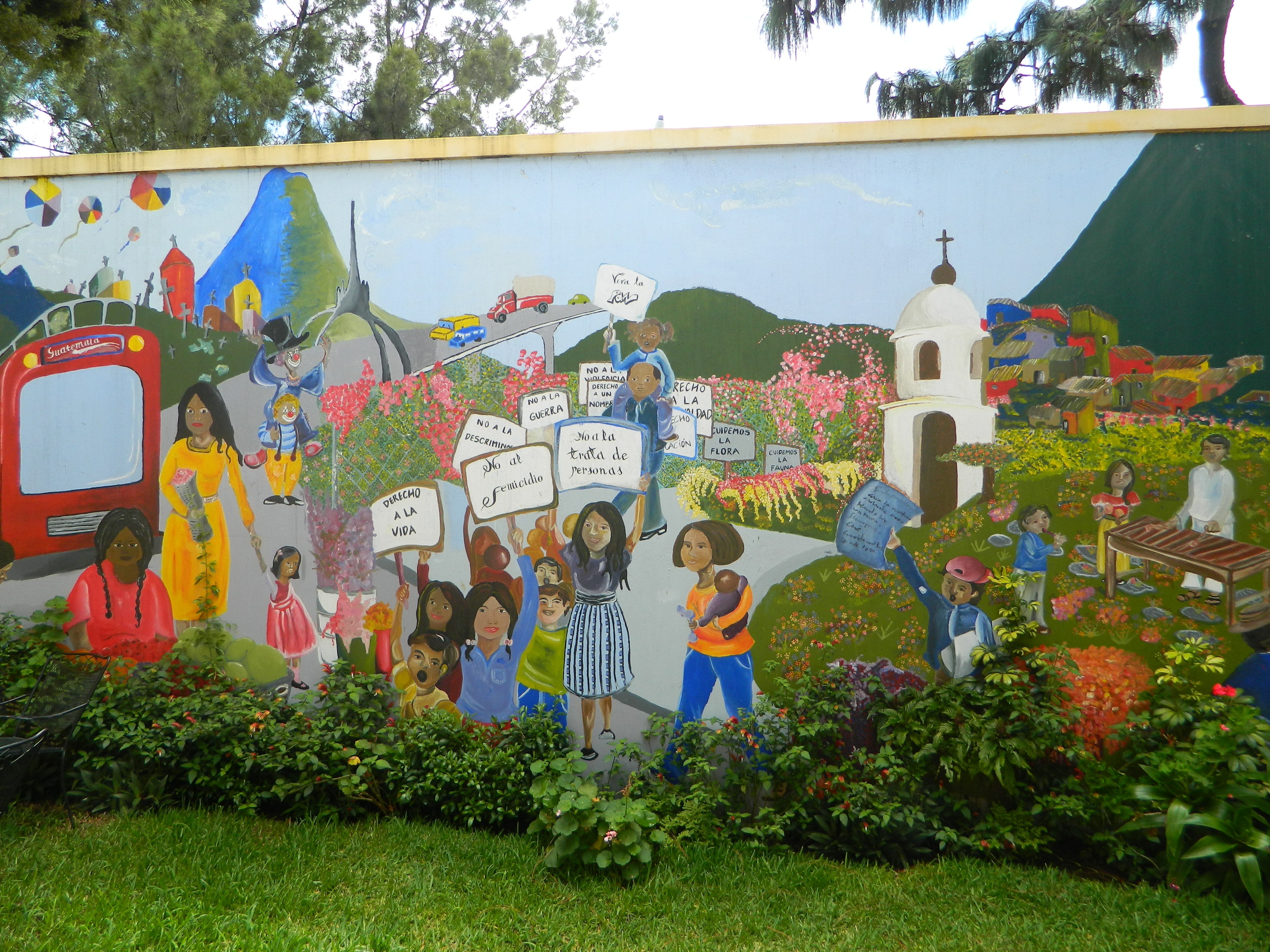 Education – should be the right for all……
We have launched the  "Access-Bridging-Completion (ABC) – Education for All'" appeal, supporting our partners in Guatemala,  to ensure every child has the right to access education or vocational training. It is tragic we have to run such a campaign because it's so obvious and yet over 70 million children globally still do not have access to education. This is an ongoing need and donations are always needed and welcome
The girls residing at La Alianza are no exception to this – but face a double exclusion. They were never able to attend or complete school due to the extreme poverty they experienced but now, as survivors of trafficking and sexual violence they still cannot attend mainstream school, despite being in the care of La Alianza Guatemala. Several of the girls remain under legal protection which prevents attending school and many more are still living in daily fear that they will be identified by traffickers, leading to abduction, extreme violence or worse…
The solution? It's simple – If these children cannot attend school, with your help,  school will be brought to them.
Starting with La Alianza Guatemala, we are working with a number of teachers who will provide primary and secondary education and deliver vocational skills and training to the young girls at La Alianza so they are able to ACCESS education, learn crucial life skills and have the opportunity to grow, develop and learn in a safe and nurturing environment.
With your help, you can support these girls by BRIDGING the gap between poverty and opportunity, through supporting the girls on the journey to COMPLETION of education, paving their way to independence. Our goal is that every girl should have increased access to opportunities; an improved quality of life and armed with the knowledge and tools, to be able to make informed decisions about their life choices to build an independent and safe life for themselves.
We can only do this with your support. ANY donation… ANY size… can really help to provide ABC opportunities to build a brighter future for these girls.