TRUSTEES: Our Trustees decide on the strategic direction of the charity and implement plans to ensure the growth of the charity to help more street and at risk children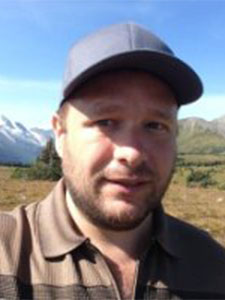 Chair of Trustees Mark Branigan
I am passionate about empowering and improving the lives of vulnerable and marginalised people. I have first-hand experience of the work Compass Children's Charity supports in Honduras where I worked as a volunteer, working in the centre and with the outreach team, seeing first-hand the vital and lifesaving work that is accomplished.
I have worked on similar projects in Rwanda and Uganda where I helped homeless children and child soldiers to finish their education and repatriate them into society, with their families.
I have also helped homeless children in the UK and lobbied the UK Government on prison reform.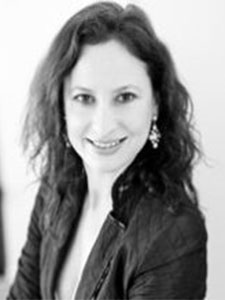 Raquel Santamaria
I started my career in international development more than 10 years ago, managing the Araguaney Foundation, in Spain – a member of the World Alliance for Cultural Diversity of UNESCO.
For five years I was the Spanish representative for Justice in the EU Diversity Charters platform, led by the European Commission.
Now I devote my time as a diversity and inclusion expert and speaker at conferences and international forums and write children's books.
I am thrilled to be a member of the Compass board and to have the opportunity to bring my strengths to the table for the benefit of street children.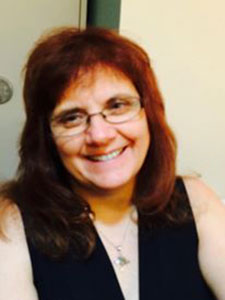 Sheila Royce 
I am a translator and experienced human rights campaigner with a special interest in Latin America.
I have been an Amnesty International volunteer for more than 28 years, with roles including school speaker, group trainer and country co-ordinator as well as campaign planner, advocate and lobbyist.
I am Amnesty's regional team co-ordinator for Central America, with particular responsibility for Honduras and El Salvador. In this role I deliver campaigns, assisting groups and other activists and manage Amnesty's advocacy and lobbying for the region.
I am a long-standing supporter of our projects in Latin America and visited the programme in Guatemala twice.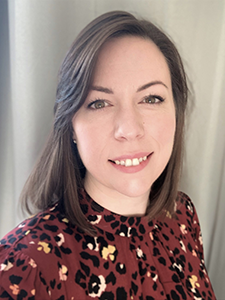 Helen Bridge
I am a Corporate Social Responsibility Manager for a global financial services organisation and have a degree in International Development, Spanish and Arabic. I bring 15 years of private sector experience in strategic programme delivery, corporate partnerships, and expertise in implementing impact-led resilience programmes, through digital fundraising and capacity building support for charities and social enterprises.
I have a deep connection with the work of Compass Children's Charity as I grew up in Central America, where I saw first-hand how the lives of young children are marred by poverty, violence, trafficking and abuse. I also had the privilege of seeing just how valuable organisations like Compass and its partners are in providing shelter and giving vulnerable children the means to seek out a better, brighter future. I'm delighted to be able to bring my academic, professional and lived experience together to make a positive difference to the lives of others.
Trustee recruitment
An exciting opportunity to join Compass Children's Charity – we are currently recruiting – take a look and see if you can help us make a difference.
Help us save street children
An exciting opportunity has opened up to join Compass Children's Charity as a trustee.
If you can help us on our mission to develop collaborative partnerships that promote a positive and measurable impact on the lives of at-risk children through programmes and advocacy, then we would love to hear from you.
We are especially looking for someone with fundraising, communications, marketing skills and, in particular income generation and business development. Experience of international development would be ideal.
At Compass, our priorities are to:
help street children out of danger
provide education and skills for a brighter future
ensure children's rights are at the heart of our work.
To help us develop our work, we are looking for an enthusiastic, innovative and creative trustee with experience of a range of charity fundraising, who is willing to take a hands-on approach.
About us
Compass Children's Charity started as Casa Alianza UK in February 1999, set up to raise funds and awareness for the Casa Alianza Latin American programmes in Mexico, Guatemala, Honduras and Nicaragua.
The charity was founded in response to the senseless death of one child – 13-year-old Nahamán Carmona López – who was kicked to death in Guatemala City by four police officers who found him sniffing glue on the streets to try and combat his wracking hunger pains.
Today our trustees decide on the strategic direction of the charity and implement plans to ensure the growth of the charity to help more street and at risk children.
Additional information
Trustees will be required to attend four meetings at either our office in Kettering or via Zoom.
Be should be able to commit 10 hours a month to Compass.
You must be able to work as part of a small team and commit to making a difference
How to apply
Please submit your CV together with two professional references and a covering letter to General Manager Sue Scarbrow via contact@compasschildrenscharity.org.uk indicating why you wish to be considered for the role and what skills you are able to contribute to Compass.
We look forward to hearing from you.