TRUSTEES: Our Trustees decide on the strategic direction of the charity and implement plans to ensure the growth of the charity to help more street and at risk children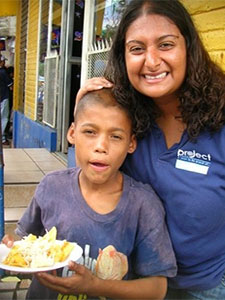 Poonam D'Cruze International Development, Programme Management, Safeguarding & Child Protection,Capacity Building & Monitoring, Evaluation and Learning expertise. Safeguarding officer.Chair of Trustees. Poonam has a long association with Casa Alianza, beginning in 2004 as a volunteer in Guatemala, working with the street outreach team, trafficking survivors and gang members in juvenile detention centres. Latin America is a region that often gets forgotten in development efforts – but there is a huge amount of need – particularly as so many countries in Central America are still recovering from the aftermath of conflict. 'I am truly inspired by the work of our country partners, working tirelessly to ensure every child has access to their basic rights and feel very privileged to be a trustee.'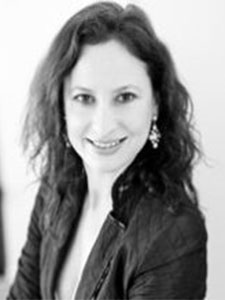 Raquel Santamaria – Diversity and Inclusion External Expert at EU Commission Diversity management in the public and private sector: An international professional with over ten years experience in management positions. Raquel started her career managing the Araguaney Foundation. The organisation is a member of the World Alliance for Cultural Diversity of UNESCO: Latin America, Europe and Middle East. Identification of existing practices, talent management, research work, measurement of diversity management benefits and awareness- raising. Analysis and monitoring projects; provision of opinions and specific advice; evaluation of proposals. Raquel later worked as a General Manager in various organisations relating to Diversity and Inclusion, such as the Spanish Diversity Charter. For five years, Raquel was the Spanish representative for Justice in the EU Diversity Charters platform led by the European Commission. Currently Raquel is a diversity and Inclusion expert and a speaker at conferences and international forums related to this field. Raquel is an adviser for various different networks, for example, the R.E.D. Business Network for Diversity in Argentina. 'I am thrilled and excited to be a member of the Compass board and to bring my strengths to the table for the benefit of street children.'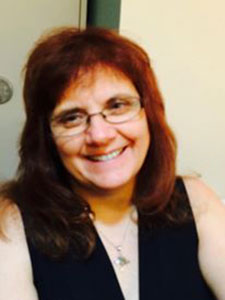 Sheila Royce – Freelance Translator Sheila is an experienced human rights campaigner with a special interest in Latin America. She has been an Amnesty International volunteer for many years, with various roles including school's speaker, local group trainer and country coordinator. In her current role, she is a Central America coordinator with responsibility for Honduras, El Salvador and Nicaragua. This includes campaign planning, advocacy and lobbying. Sheila is also a long-standing supporter of our partner projects in Central America and has visited our project in Guatemala on two occasions. Sheila has previously stood as a Trustee of the charity and we are delighted she is returning to the board with her invaluable experience in advocacy and campaigning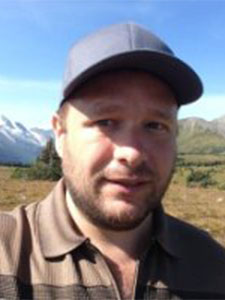 Mark Branigan – Cluster Manager, Catch 22 Managing "Through the Gate" resettlement services in Hampshire and IOW prisons I am passionate about empowering and improving the lives of vulnerable and marginalised people.I have first-hand experience of the work Compass Children's Charity supports in Honduras as a volunteer at Casa Alianza Honduras. Whilst working for Asociacion Compatir in Tegucigalpa I volunteered in my spare time working in the centre and also with the outreach team, seeing first-hand the vital and lifesaving work that is accomplished. My experience motivated my application to volunteer as Trustee for Compass. I also have experience of working on similar projects in Rwanda and Uganda where I worked with homeless children and child soldiers helping them to finish their education and repatriate them appropriately into society, with their families. I have also worked with homeless children in the UK in a supported housing environment. I have worked effectively with UK government ministers to discuss prison reform. This has engendered a set of skills that allow me to excel in all aspects of project management and organisational governance.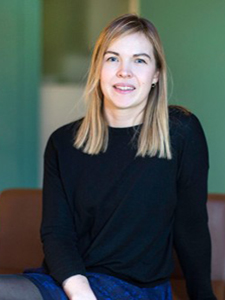 Alice Boff is an experienced senior fundraiser and project manager for arts, heritage and cultural programmes both in the UK and internationally. She also specialises in communications, Brand, project and team management, external relations and stakeholder management. She has previously worked across international capital development projects focusing on education in Malawi Alice is the newest member of our Trustee board and brings a wealth of skills and knowledge to our fundraising initiatives and we are delighted to welcome her to the Board.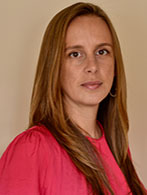 Rebecca Goding specialises in high level international and UK based communications and marketing across public, charity and corporate sectors.
The former journalist has led communications for advocacy campaigns which have seen changes to government policy and legislation including one to raise awareness of and stop child sexual exploitation for Barnardo's, a protest drive for the End Child Poverty Campaign and a call for changes to the legal definition of child neglect for Action for Children.
She has also worked in sub-Saharan Africa and south-east Asia as part of a UK aid funded programme to boost economies in the world's poorest countries through infrastructure development.
"Vulnerable boys and girls are hidden at the centre of an abuse epidemic in Latin America – I want to help give them a voice, so that through Compass they can escape and find a safe place to heal."
An exciting opportunity to join Compass Children's Charity – we are currently recruiting – take a look and see if you can help us make a difference.