Music Therapy for street connected and migrant children in Mexico
Music Therapy for street connected and migrant children in Mexico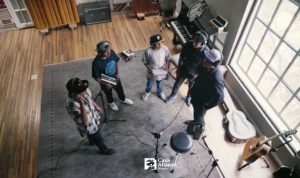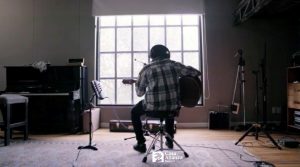 We currently provide music therapy sessions, as part of the permanent program of mental health. We would like to expand this programme to help more children.
Brandon and Luis musical journey
In 2019 two boys arrived at Casa Alianza from different countries but with a similar story, Brandon from Nicaragua, and Luis from Honduras.
They both were fleeing away from extreme poverty and gang violence in their countries. After spending several months in a migratory station, they finally arrived at Casa Alianza, were they met.
They both shared the love for music. Brandon carried with him a book of songs written by himself; all along his way from Honduras to Mexico, that book was his most treasured possession.
Luis found comfort in playing guitar which helped him during those long days in the migratory station.
When Luis and Brandon met in Hogar Albatros, our residential care facility specially devoted to migrant children, a true friendship was born.
They enjoyed talking about music, playing it, and writing songs about their trauma and experiences.
They practiced the songs written by Brandon, set to the music of Luis. Whenever they had any free time, they were singing their songs and inviting others to sing along, during celebrations they would play for everybody present.
Other children in residential care joined them and they formed a small band where they developed skills, teamwork , relaxed and had fun forgetting for a while the traumas of the lives and journeys up to this point.
Recently a visitor, who came to take some photos of our new facilities for a project, saw how much they enjoyed playing music and made them an invitation to visit a recording studio where he had friends.
Brandon and Luis were so excited that a visit was possible. Two counsellors and 7 children visited the studio. They gave Brandon and Luis a big surprise when they told them that day they would be recording one of their songs. They recorded their song, and a video was taken. For a while they all felt special and were the stars they´ve always dreamed about.
With that experience and the additional music therapy they had participated in made them feel the certainty that here, in Mexico a prosperous future is waiting for them, and here in Casa Alianza, all their talents, their whole person is and will be always appreciated.
We would like to expand the programme, buy more instruments, and hire more teachers.
And would like to ask if you are able to make a donation towards this therapy.
The liberating power of music will be beneficial for all the children in our residential care program.
We would love to hear from you if you can help support this programme – thank you