La Alianza ,Guatemala – Activities of the month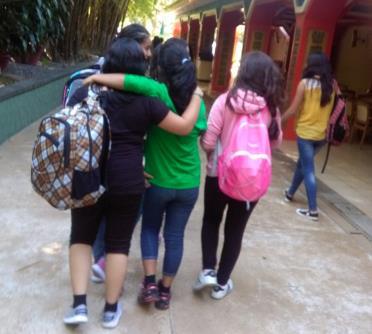 During March, the girls, children and adolescents, participated in various activities:
Workshop: Social Reintegration Program, given by the Ministry of Interior.
Recreational and formative excursion to the IRTRA's amusement park, Xocomil.
First Aid Training, conducted by an expert on the subject.
Workshops: Personal Atlas, from Artecentro; provided a space for the healing of mind and soul.
Seminar: Nutrition, facilitated by the medical staff of La Alianza.
Swimming lessons at the Olympic-size pool, with support of the National Swimming Federation of Guatemala.
The presentation of the play The Calvary of Migrants, and the presentation of musical pieces, directed by our faculty members Luis Torres and Esteban Monroy showed how talented the girls are.
The Swedish ambassador to Guatemala, Sr. Georg Andrén, was among our distinguished guests this month.He was very complimentary about the work and girls.
"Our potential comes to light when our ties are healthy"