Christmas appeal for the children of Casa Alianza – Can you give the gift of hope this Christmas ?
Christmas appeal for the children of Casa Alianza – Can you give the gift of hope this Christmas ?
Each child's story begins in despair and fear – when only the outstanding work of Casa Alianza and your unfaltering support can transform a young life Our Christmas appeal is to raise funds to provide our children with a safe, warm home, gifts, and food. Support, friendship, companionship over this festive period and beyond. We want to give all our vulnerable children a memorable Christmas this year The reality for homeless children in Central America is that Christmas isn't a holiday or a special day to be shared with loved ones. It is another day of fear and loneliness. Poverty, abuse or violence, neglect or family breakdown are some of the many reasons children are driven to the streets, living each day in fear of persecution or further violence. Homeless children are desperately seeking food and warmth as they seek a place to sleep in doorways, under bridges, in underground water systems or on rubbish dumps. They survive by rummaging through rubbish to ?nd something to eat or sometimes by begging and stealing. Homeless children are often numb with cold, and Christmas is just another day ?lled with trauma and pain. No Christmas dinner, no gifts and little hope. Poverty and hunger make vulnerable children living on the streets all too easy to exploit.
Our work and your support at Christmas transform the lives of our children, allows them to be the children they should be and gives them hope for the future. By adding a homeless child to your gift list this year together we can: 
Provide safety 
Keep them warm 
Feed them a meal 
Give them a present 
Access to vital services such as counselling & health care 
Any gift from you… No matter how big or small is a reminder to our children that even from afar, you are with them at each step through life's journey.
Please take a moment to reflect on what your donation will mean to our children and what it can achieve this Christmas
£ 25 provides a traumatised child with two counselling sessions, enabling them to take the ?rst steps to recovery.
£ 30 could buy a Christmas presents for children who have never had a present before
£ 40 could buy a Christmas meal for 10 children
£ 50 could buy medicine and therapy for a child for a month
£ 75 Could provide a child with a safe space for the night, a fresh set of clothes, urgent medical care, a hot and nutritious meal, and a gift this Christmas.
£100 Could enable one child to enrol onto an accredited computer course, giving them the opportunity to learn a new skill to help them build a future free from poverty.
£125 could buy 6 first aid kits for the street outreach team
£150 could pay for a place of safety for a child for a month
This is a just a small sample of what your donation could buy but please feel free to donate whatever you can. Each donation, whatever the amount, will make a difference to the children we care for and protect – thank you for caring
Our children wanted to give back to you
Children you have helped took time to draw pictures for Christmas tags
A sheet of these was included in our paper mailout. If you are an email recipient only and would like a copy please let us know
When you use them on a present can you take a moment to explain to the recipient the importance of our work and children, to look at our website and encourage them to support us in the future.
Thank you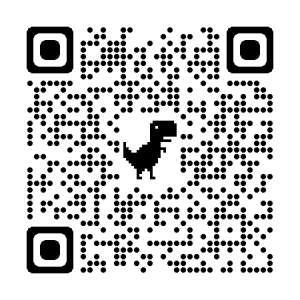 Use our QR donate code for a quick and easy donation today
You can also donate quickly and securely with a debit or credit card via our website.
https://www.compasschildrenscharity.org.uk/donation/
If you choose the PayPal option, we receive your Donation within 2 hours.
You don't need a PayPal account, just your usual card.
We are happy to receive donations by cheque, CAF voucher, BACS
or via the donate option on our website whatever is easiest for you
At Casa Alianza, no child in need of help is turned away. We have an open-door policy, 365 days a year, 24/7. With your support, we can help ever more children in need.
On behalf of our staff  Sue, trustees Sheila, Raquel, Mark, Helen and Toluwanimi, we would like to wish you a peaceful holiday and best wishes for 2022.