Girls football at Casa Alianza Mexico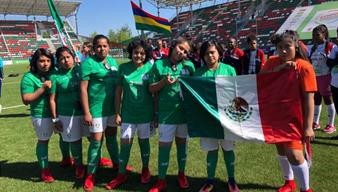 Casa Alianza México was selected by Street Child United, for its women's team to represent Mexico in the Street Child World Cup, held in Russia prior to the World Cup.
The team of teenagers also represented thousands of children in vulnerable situations in our country.
In addition to football, they participated in artistic activities and a human rights assembly where they added their voices to raise awareness of how children at risk are treated and seen in Mexico and Worldwide.
Well done to all the girls that took part , they were a credit to themselves and Casa Alianza Mexico.