Appeal for Mental health care for street children in Mexico
Appeal for Mental health care for street children in Mexico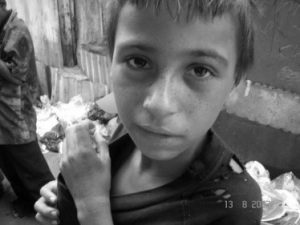 30% of children at Casa Alianza Mexico are victims of sexual abuse.
They can suffer from PTSD, anxiety, depression, self-harm, suicidal thoughts and low self-esteem.
They lack trust and hope.
With your help we give specialist mental health aid to sexually abused street children in Mexico.
Your donations will be used to help fund the first year of the programmes delivery.
Children accessing the specialist mental health programme will be provided with:
Person centred therapies
Therapeutic groups
Equine therapy
Psychiatric help
Sex education
Gender violence prevention tools
Sexual abuse and human trafficking prevention
As a result:
At-­risk children have improved access to mental health care
At-­risk children have improved access to a place of safety
At risk children become socially included
Casa Alianza Mexico provides the safety, care, support, time and space for vulnerable children to rebuild their trust in other people so they can deal with the trauma of being abused and start healing
With your support we will ensure these children are able to access basic human rights such as health, well being and a chance at life -­ human rights that are routinely denied them by the society they live in and the circumstances forced on them.
Casa Alianza Mexico, our programme partner, helps around 120 victims of sexual abuse every year some aged as young as eight. Many are living with HIV, refugees isolated from their families, suffering with mental or physical disabilities or victims of trafficking.
Children often lack trust in adults and professionals and so refuse or feel unable to get help. They find themselves trapped in a vicious cycle of poverty, vulnerability and abuse that further deteriorates their mental health and well being.
PLEASE DONATE NOW TO HELP A CHILD OVERCOME ABUSE – ALL DONATIONS BIG AND SMALL HELP US ACHIEVE OUR WORK